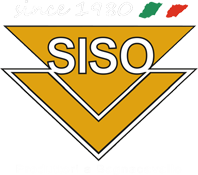 SISO was founded in 1980 by the designer Annalisa Guariso.
The material used for her projects has always been wood. During the first decade of the production she focused her work on interior design. During the '90s, her objects have experienced a radical change: Annalisa became a sommelier and she decided with Claudio Belardi (who takes care of the SISO production) to invest her energy in the enogastronomic sector. She started to produce boxes, trays and platters entirely made of wood. During the following years, the SISO production was enriched with a collection of jute bags, designed by Annalisa and produced in India, a country leader in the jute cultivation.
The company SISO, appreciated for its services and its assistance provided to customers, sells its products both in Italy and abroad.
SISO
Via della Chiesa n. 32  Villanova di Bagnacavallo (RA)
Tel. +39 0545 927312 Mail. siso@siso.it