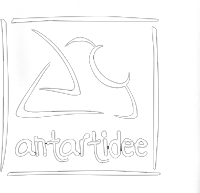 ANTARTIDEE Snc di Ferioli e Montermini
The Antartidee trademark was founded in Reggio Emilia in 1986 from an idea of Roberto Ferioli and Mauro Montermini.
The wide object production ranges from ironic caricatures of different everyday life characters, to complement furniture: clocks, vases, photo frames and many other surrealistic articles that are transformed into furnishing items, combining functionality with design.
The Antartidee style is characterized by a strong surrealistic influence, it stands out for its extravagance, the uncommon, the outstanding originality: the goal is to create original objects to personalize the environments in which we live.
All collections are designed and created by the same Mauro and Roberto and produced exclusively within the company by a highly qualified personnel.
The manufacture completely handmade and decorated by hand, guarantee of a total Italian quality and excellence, have consolidated the brand Antartidee in the international markets.
Antartidee is associated to C.A.A.T. (Association Artistic Traditional Handicraft Emilia Romagna).
ANTARTIDEE Snc di Ferioli e Montermini
Indirizzo Via C. Boetti, 10 – 42010 Mancasale (RE)
Tel.0522 513510 – Fax 0522 513389
E-mail: info@antartidee.it
RiferimentiRoberto Ferioli 329 7606596
Mauro Montermini 329 7606595